Travis has started his own law practice!
Jack tested out his office chair for him.
Don't know why they both had sleepy eyes that day. Must have been all the moving of boxes.
Jack is up to 11 pounds. I know I'm accounting for every pound here, but when your little guy is born weighing less than a watermelon, every bit counts. Can't pick up the monkey with one hand anymore. I love the little fat rolls he's getting.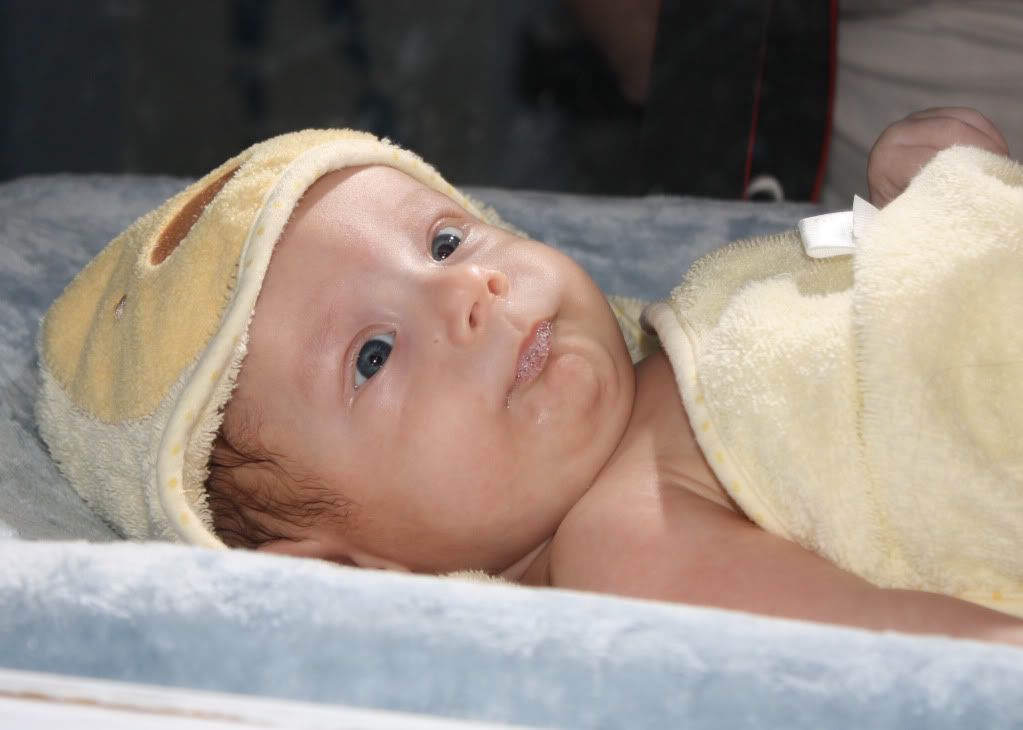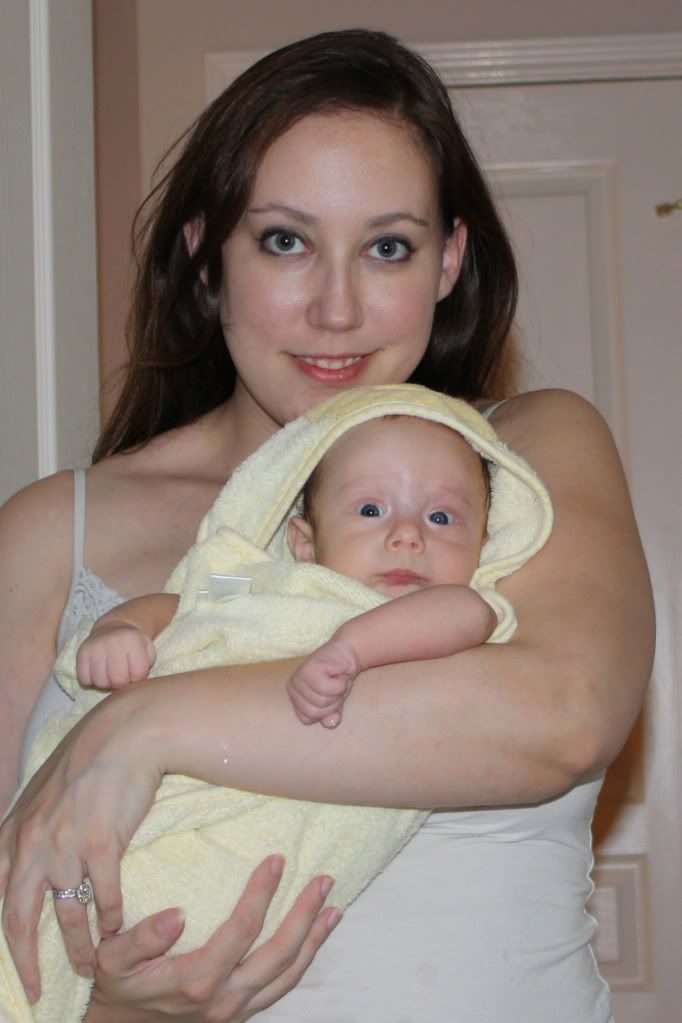 I just love this face. He's perplexed by something his mobile is doing.
He's also working on his push-ups. Gotta be buff for Luci!
Jack is 15 weeks and 4 days old.