Look at this - I am huge! This was taken at 33 weeks. The kid in there is only 4 1/2 pounds...so what's all the rest???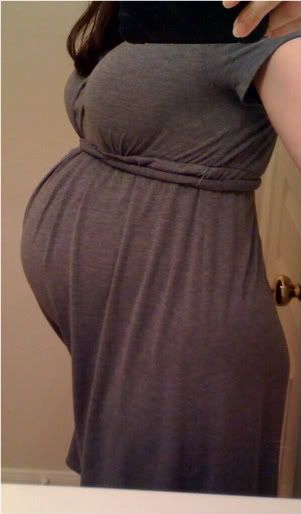 Only a year ago I had a waist, no stretch marks, and could see my feet...
Actually I still do have a waist, strangely. But although I can't see my feet, I refuse to give up my heels - at least until my feet, which are slowly getting fluffier (as Monica says), don't fit into them anymore or I can't bend down to buckle the straps.
33 weeks 3 days