I've lost my monkey, can you find him?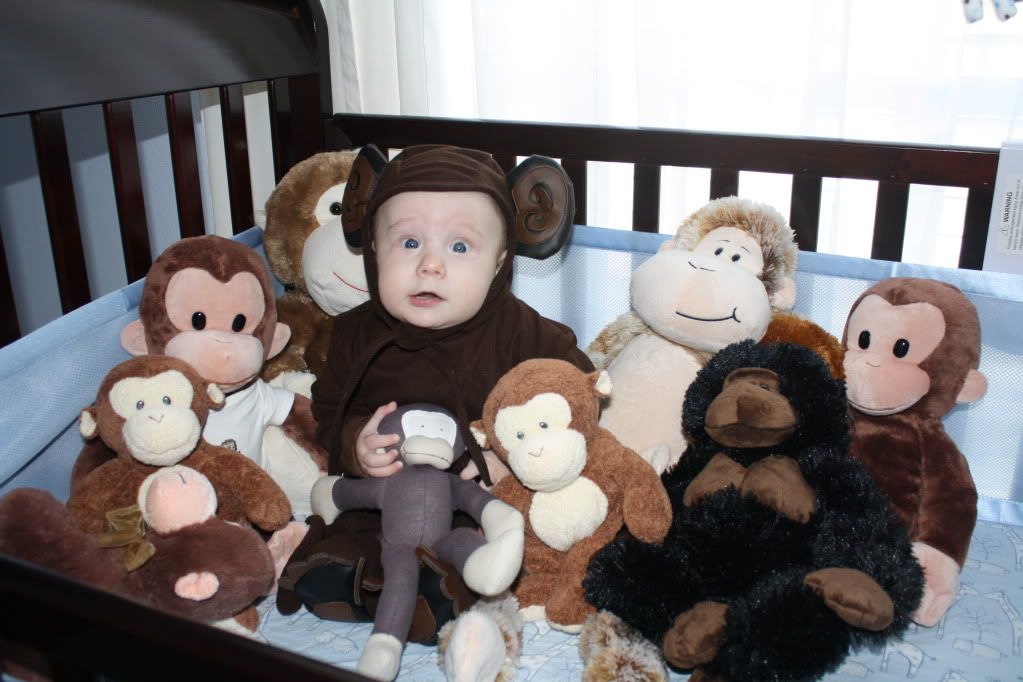 Do those look like Princess Leia ears to anyone else?
(yes, I GUESS I meant the baby monkey...)
Sitting up! Wobbly, but sitting.
This sitting up business is total crap.
Papa Monkey doing very serious work.
Jack is thisclose to 6 months old.