This one's actually from last week, but the mohawk was too cute not to share.
Hard to believe one day he'll grow out of this chair. Although this is probably the last time he'll wear that little preemie outfit - his feet are already too big for it!
Just like a boy, hogging the remote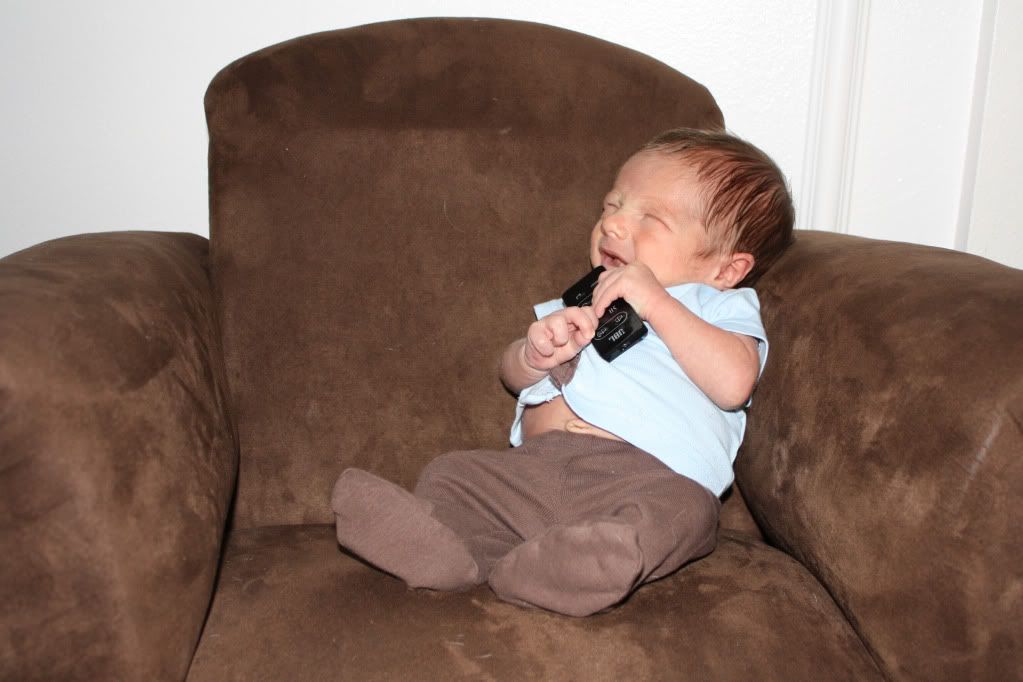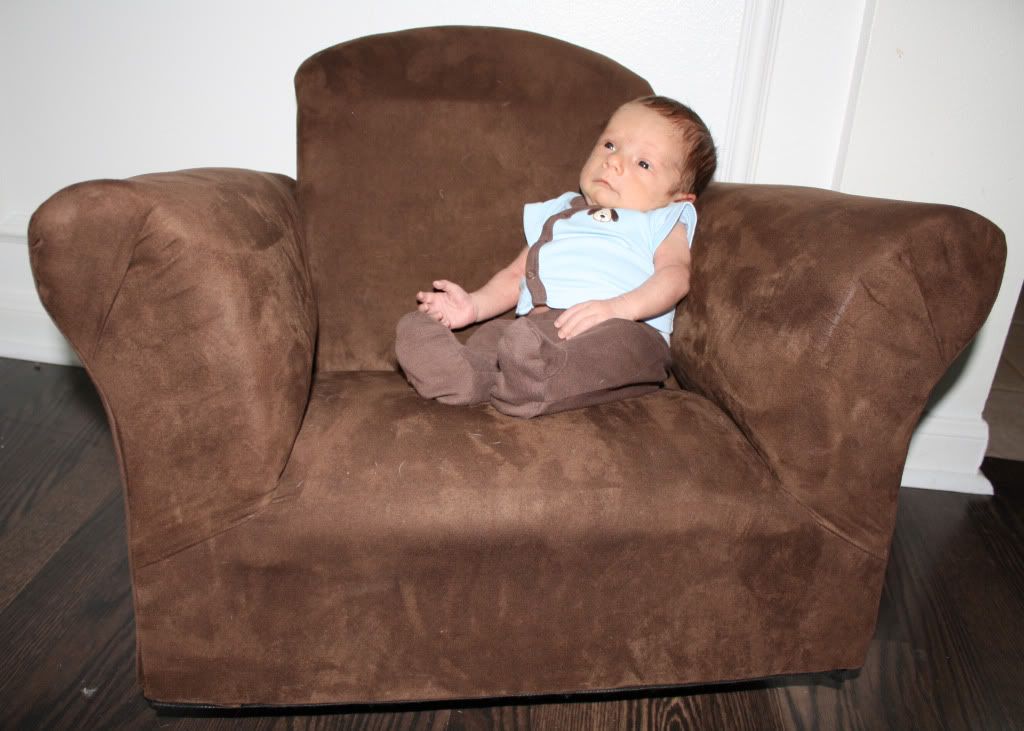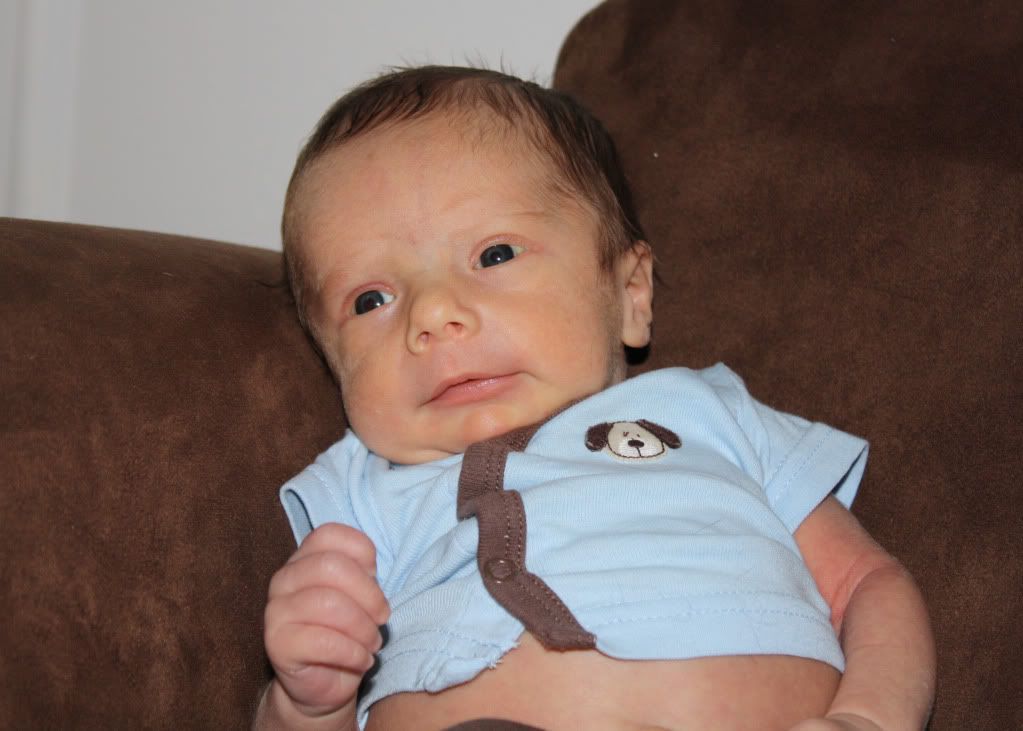 Breakfast of champions. At Jack's weight check yesterday, he weighed 6 pounds 7 ounces. Way to go buddy! Mommy's weight check = not so successful. Thank goodness coffee has no calories!