Jack's room is as finished as it's going to be for a while. My mom brought the crib skirt she made him which is just so perfect and beautifully made. Lucky for us she's a great sewer!
His room is so relaxing, which is nice for me because it is calming, but sometimes it's too calming and I fall asleep while nursing! Please excuse the crappy pictures - I haven't had time to learn this fancy schmancy camera.
Jack hanging out in his crib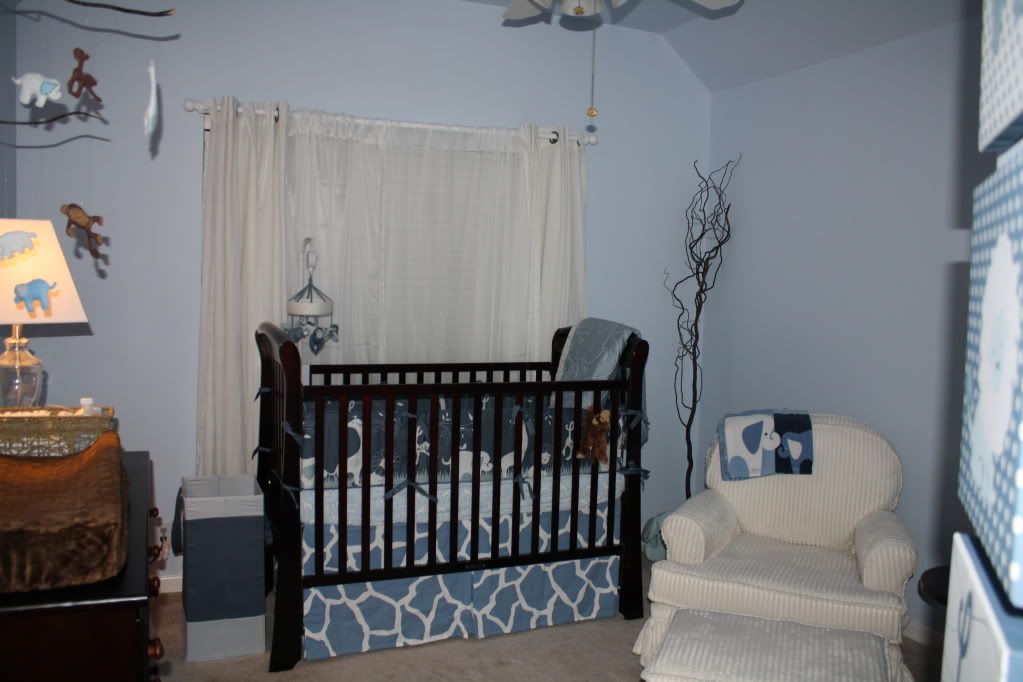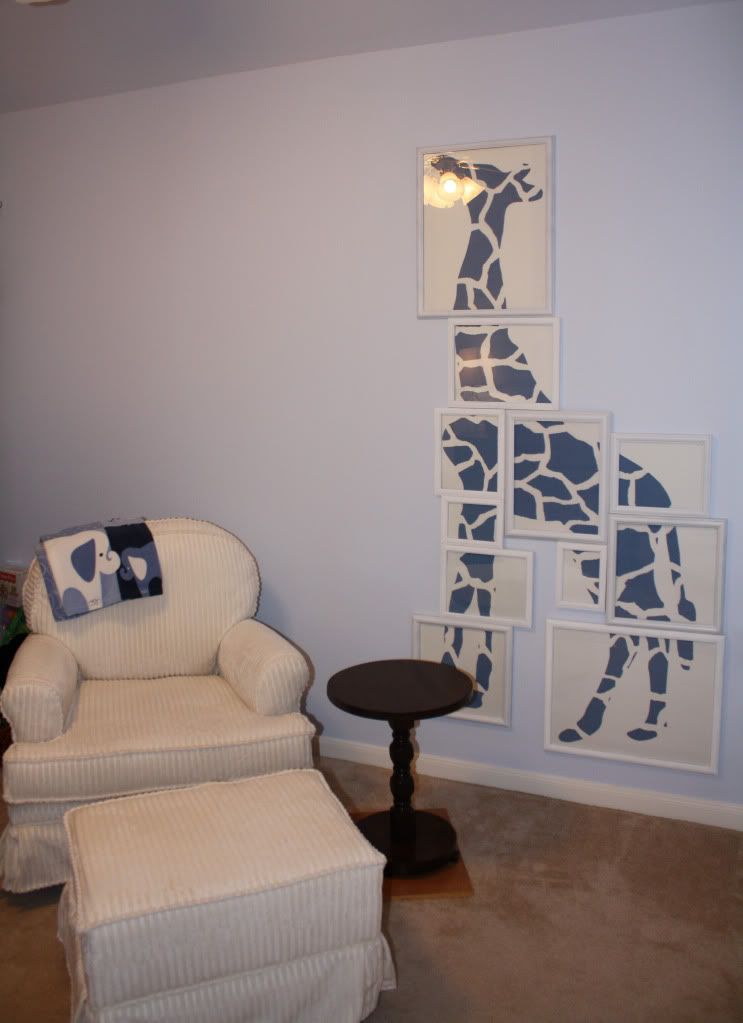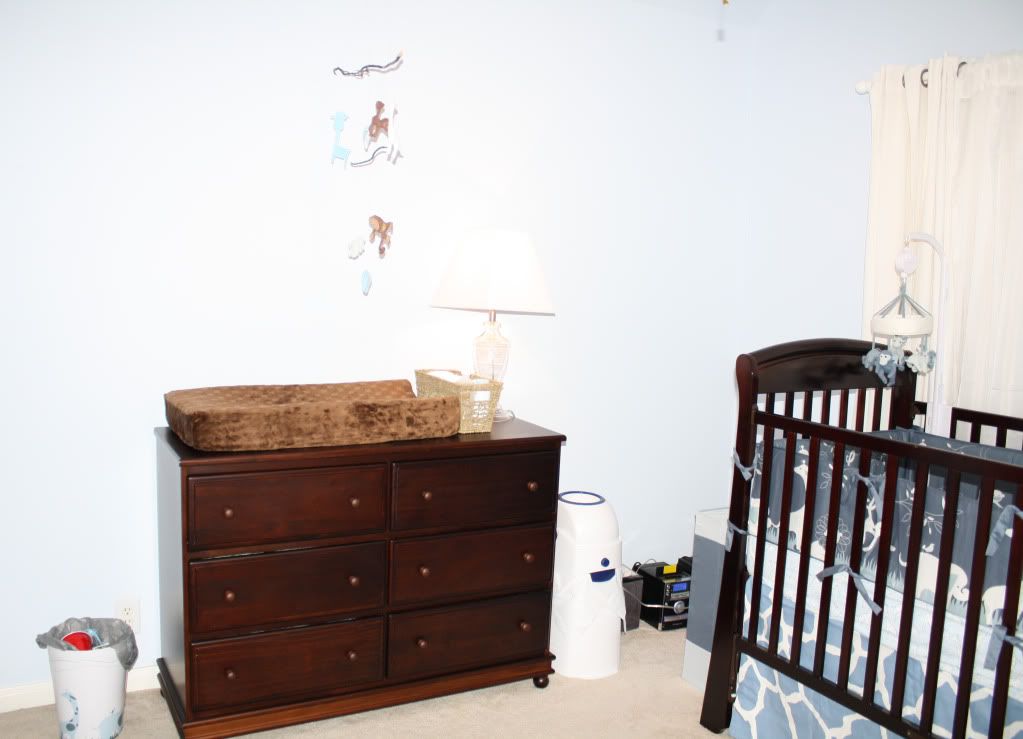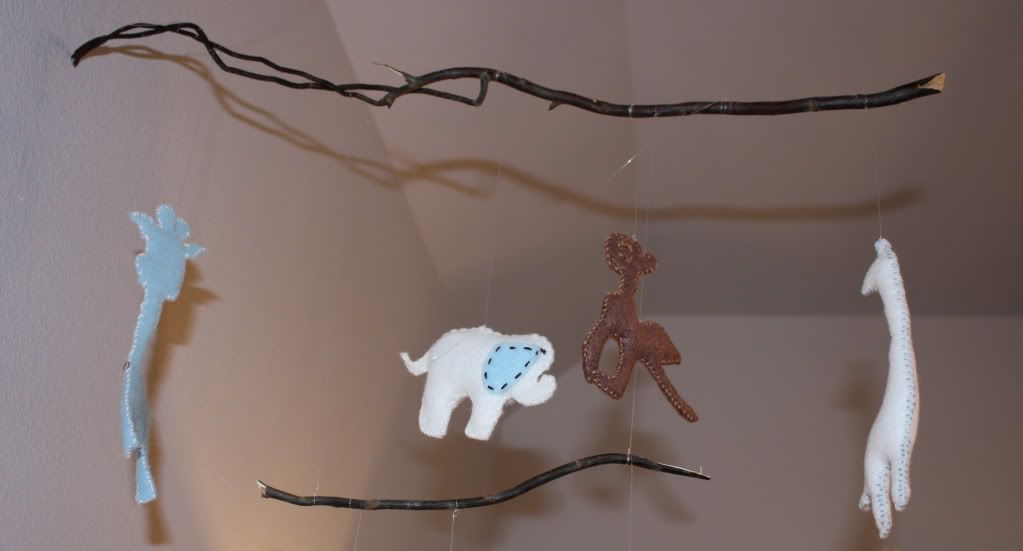 The feltie mobile was totally ripped off from
Becoming-Mom
except no one can tell that my monkey is a monkey...oh well.
The giraffe was inspired by the tree in this Pottery Barn room and was tons of work but is so well worth it. It is made from the same fabric as the crib skirt and we're planning on making a pillow for the chair from the same material.
One more of Jack, because he's my favorite thing to be in his room